D O W N L O A D / P U R C H A S E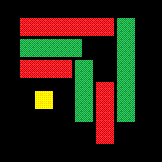 *Notes before purchasing.

To use these applications you must have Microsoft Excel 2007 or the products will    not work.

Once the payment has been completed click the Return to Merchant link to take you to the download page.

To prevent illegal copying these products will only work on the computer that they are    downloaded to.  Please therefore make sure the PC you purchase the product from and    download to is the one you will be using it on.

This software is completely spyware, adware, virus and trojan free.

Reviews

"...I found your site whilst looking for an electronic darts scorer and as it turned out this was both a cheaper and better alternative, cheers for saving me a lot of money." - Brighto73

"Always wanted to get a handle on how I am practicing and this has really helped-Thanks" - Tony R

"A great excel spreadsheet, Cheers." - john9darts

"Finally a product to prove I have a more consistent average than my friends. :-)  Computer player feature really helps" - Jeff

"I have noticed my matches against the computer  get closer and closer that proves that I am definately improving and doing so under a bit of pressure..." - Chrismufc

"Great product, love it and cheap" - John

The Darts Scorer - Stats 'N' Graphs*