My name is John Doe and here you can get more information on me and my art.  This site includes my portfolio and the services that I offer.  As a freelance artist I am always looking to be part of a new and exciting project.

I provide creative, reliable, and timely service with professionalism and care.  Please take a look around to see examples of distinctive style and let me know if you are interested in hiring me or purchasing my work.

Thanks for coming, enjoy your visit!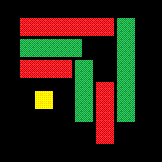 Marker Practice

For all those who feel more pressure marking a darts game than playing one below is a link to download a quick and easy application to help sharpen your darts mathematics and ultimately your own game.

Instructions for Downloads:

Please download the zip file of your choice above, unzip the application to the location of your choice and then delete the zip file.

-

To use these applications you must have
Microsoft Excel 2007
or the products will              not work.
-

This software is completely spyware, adware, virus and trojan free.
Reviews

"...I found your site whilst looking for an electronic darts scorer and as it turned out this was both a cheaper and better alternative, cheers for saving me a lot of money." - Brighto73

"Always wanted to get a handle on how I am practicing and this has really helped-Thanks" - Tony R

"A great excel spreadsheet, Cheers." - john9darts

"Finally a product to prove I have a more consistent average than my friends. :-)  Computer player feature really helps" - Jeff

"I have noticed my matches against the computer  get closer and closer that proves that I am definately improving and doing so under a bit of pressure..." - Chrismufc

"Great product, love it and cheap" - John

Double Practice

A very simple program for those who want to practice both their doubles and their checkouts.

Darts Challenge

A program that presents a range of unique challenges for the player.  This should help sharpen up many different aspects of your game.  Can also be used in a 2 player versus mode.

Visit the Screenshots page of this site to see screenshots for all the products in this section.