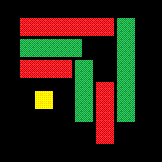 The Darts Scorer is a unique darts scoring/training device with many different features.

Below are just some of the features included:

-

Score any straight darts match type (
301, 501
etc.)
-

Score up to
4 player darts-cricket
matches
-

3 dart average
in match and leg
-

Doubles hit
percentage
-

100s, 140s and 180s
in the match
-

Highest Checkout
in the match
-

Number of darts thrown
to win each leg
-

A whole host of other different statistics
-

Easy,
instruction free user interface
-

Unique
- Play against a
computer player
-

Play computer
at
straight darts
or
darts-cricket
-

Computer player has
3 difficulty settings
-

Choose from
7 different computer throw speeds
-

Sound
feedback

Reviews

"...I found your site whilst looking for an electronic darts scorer and as it turned out this was both a cheaper and better alternative, cheers for saving me a lot of money." - Brighto73

"Always wanted to get a handle on how I am practicing and this has really helped-Thanks" - Tony R

"A great excel spreadsheet, Cheers." - john9darts

"Finally a product to prove I have a more consistent average than my friends. :-)  Computer player feature really helps" - Jeff

"I have noticed my matches against the computer  get closer and closer that proves that I am definately improving and doing so under a bit of pressure..." - Chrismufc

"Great product, love it and cheap" - John

With the option of playing against a computer player The Darts Scorer becomes an essential training aid.  Choosing from 3 different difficulty settings you can add a real competitive element to your darts practice and really put pressure on your darts at doubles.  With a host of statistics The Darts Scorer really helps to indicate how your game is improving and may give you areas for improvement.

It will certainly make practice and matches much more fun!