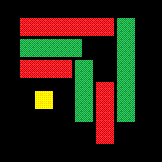 Welcome to the home of The Darts Scorer.

On this site you can view screenshots, watch videos and download The Darts Scorer.

The Darts Scorer is a unique Excel match scoring and training aid that not only offers users the chance to score their darts matches (providing a wide range of statistics) but also uniquely allows them to compete against a computer player with varying degrees of difficulty at both straight darts and darts-cricket.

Please use the links on the left hand side to navigate this site and learn more about The Darts Scorer.

Many Thanks

The Darts Scorer


Reviews

"...I found your site whilst looking for an electronic darts scorer and as it turned out this was both a cheaper and better alternative, cheers for saving me a lot of money." - Brighto73

"Always wanted to get a handle on how I am practicing and this has really helped-Thanks" - Tony R

"A great excel spreadsheet, Cheers." - john9darts

"Finally a product to prove I have a more consistent average than my friends. :-)  Computer player feature really helps" - Jeff

"I have noticed my matches against the computer  get closer and closer that proves that I am definately improving and doing so under a bit of pressure..." - Chrismufc

"Great product, love it and cheap" - John